Corten disguise in Tremp (039)
The ventilated façade of the Institut Geològic de Catalunya -IGC- responds with the inner layer to the needs in terms of windows distribution that the use requires; and with the exterior, to formal aspects. The perforated corten sheet that clads the entire facade allows giving an abstract image, solving domesticity behind it. This perforated metal sheet, beyond showing a certain drawing, allows playing with transparencies, a rich composition resource possible in multilayer facades. Avoiding any coincidences between the drawing in the corten and the windows position in the inner layer, the facade becomes vibrant; rich in lights and shadows.
The outer layer of the ventilated facade is at the same time the solar filter.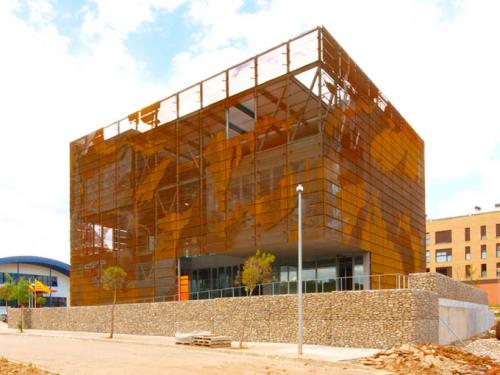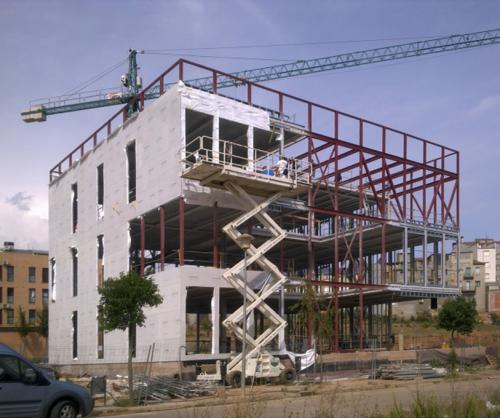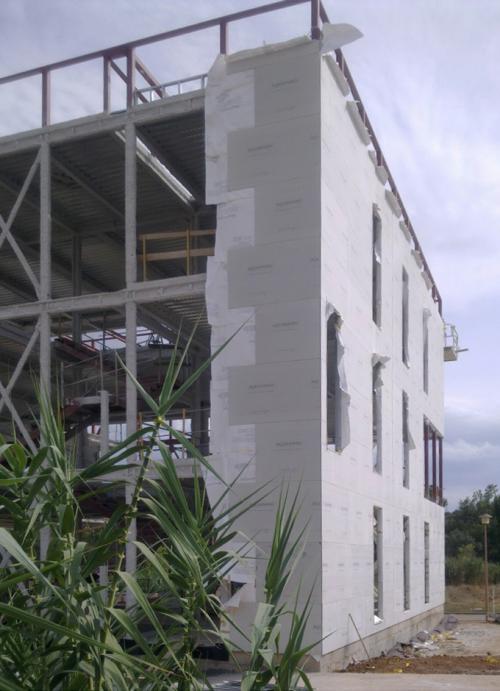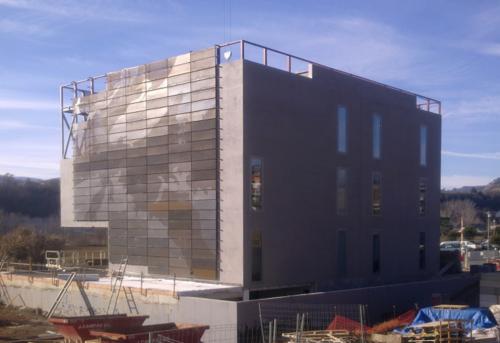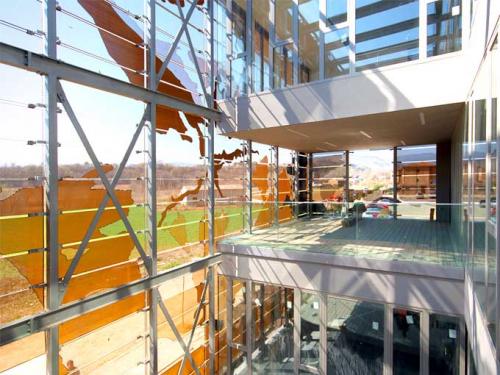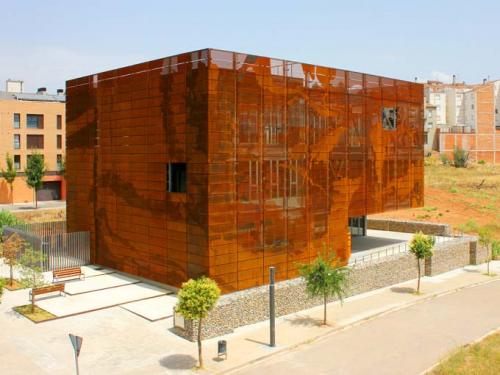 Institut Geològic de Catalunya a Tremp
Location
Passeig Pompeu Fabra, 21
25620 Tremp Lleida
Spain
Year of construction
2012
Weight of the entire facade