Integration by a ceramics cladding (006)
This mixed-use complex apparently resort to the use of ceramics to integrate the building into a historic industrial district that still conserves 19th-century architecture - 22 @, Barcelona. However, using a specific material is not enough to consider the building integrated into a context. The material is not simply matter; it is a format, a constructive technique and a system. And what emerges from all this is a character of place that transcends the material.
William McDonough + Partners use the material, ceramics, and they place it according to the nowadays techniques: coating the façade with open joints and dry fixings. The architectural language used: the tilted edges, the format of the holes, the will to reproduce the edge of the slabs by means of aluminium sheets. All this is the antithesis of the ceramic construction of the industrial period.
Probably his will is precisely to play with the possibilities that a historical material can offer in its contemporary use and to contrast it applying it in a context as the previously described.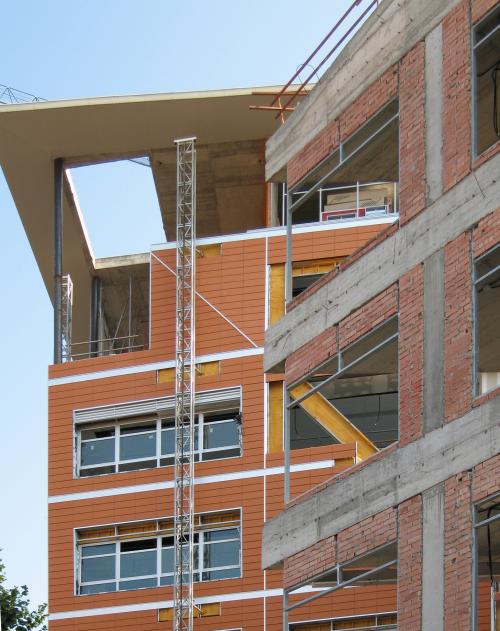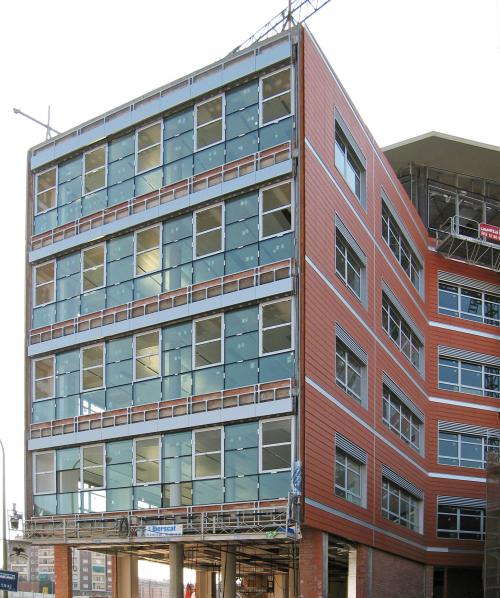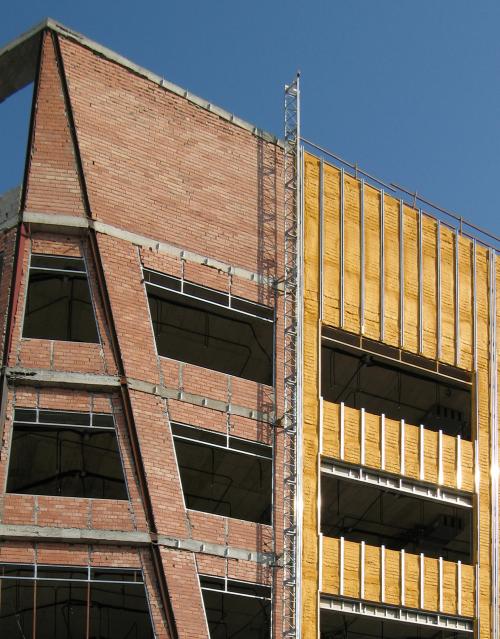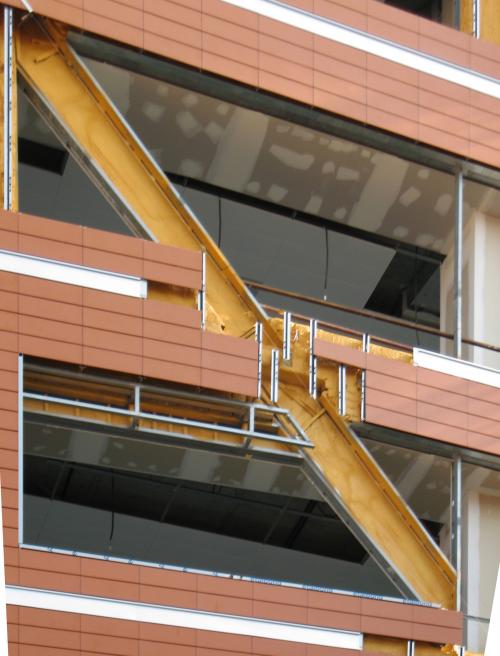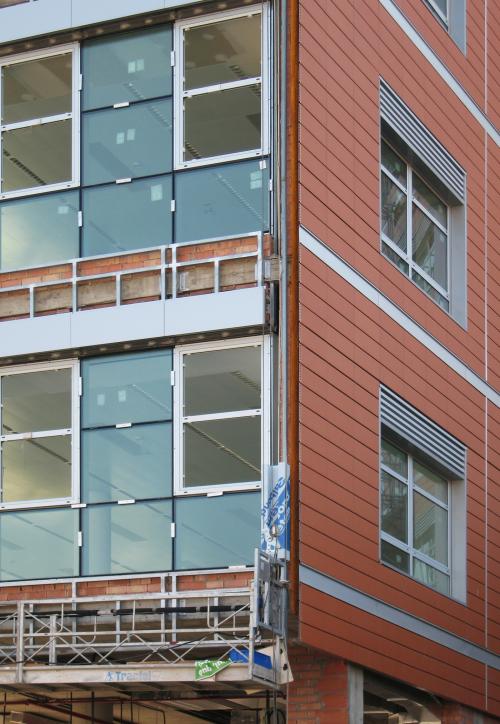 Location
Carrer dels Almogàvers, 123
08018 Barcelona Barcelona
Spain
Weight of the entire facade