Light façade for hotel use (040)
Years after the construction of the AC hotel in the Forum area, the one in Sants was built. The constructive solution adopted for the rain screen facade is practically the same in both cases. 
Again a lightweight enclosure when the use demands low thermal mass solutions.
Again a reinforced frame supporting the window as the necessary structure to release an opening in this unidirectional facade structures. This frame, originally conceived to assume tolerances between the brick wall and the window, far from losing its sense gains new functions in that sort of facades.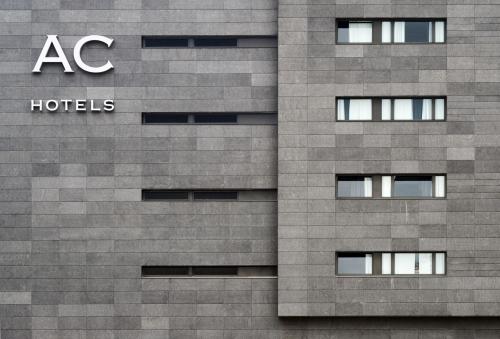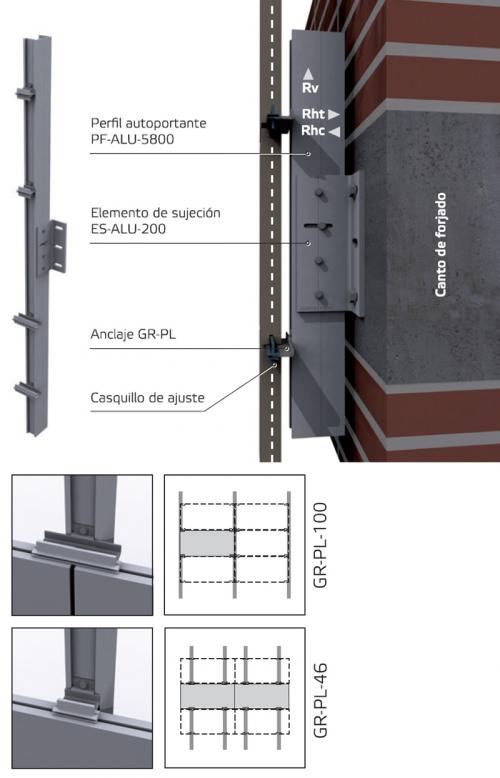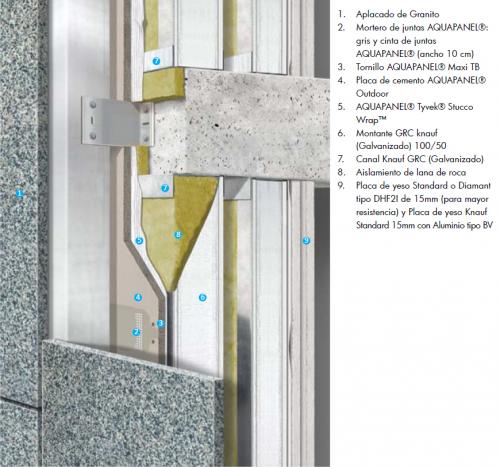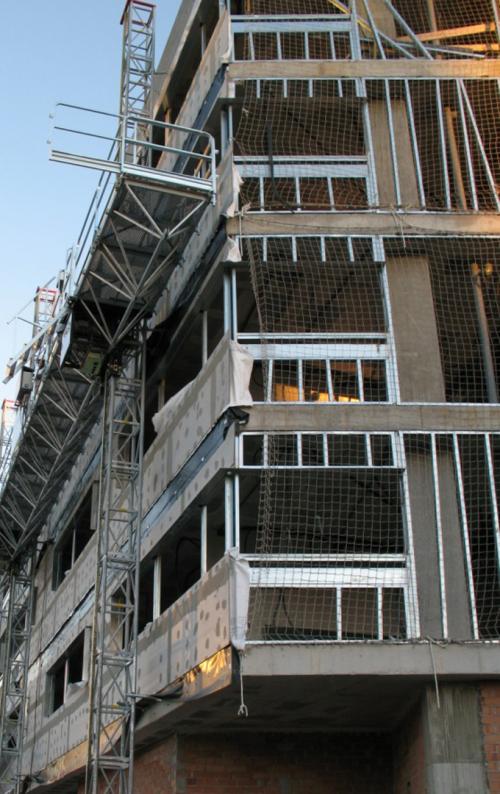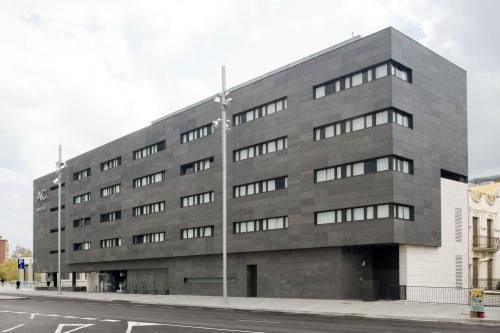 Hotel AC Barcelona Sants
Location
Passeig de Sant Antoni, 36-40
08014 Barcelona Barcelona
Spain
Year of construction
2008
Weight of the entire facade