Load bearing, cast in-situ, concrete wall façade (031)
It is difficult to understand the need of building this thick, load bearing, cast in-situ concrete wall hidden behind a light cladding made of different layers: mineral wool; coloured ribbed plates; glass slats. In the inside, the concrete wall is again hidden, in this occasion by furniture. The climbing formwork system that made possible this wall had to be successively cut so as to be adapted to the changes on the diameter and curvature of the tower. Not less must have been the difficulty when preparing the reinforcement. Those reinforcement included specific profiles and steel frames for the load transmission through the corners where two windows concur. 
In the upper part of the building, the wall was replaced by a profiles structure made of steel and composite material just in the top so as to avoid interferences with antennas.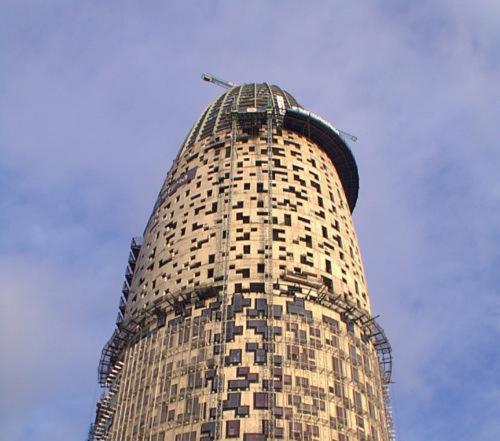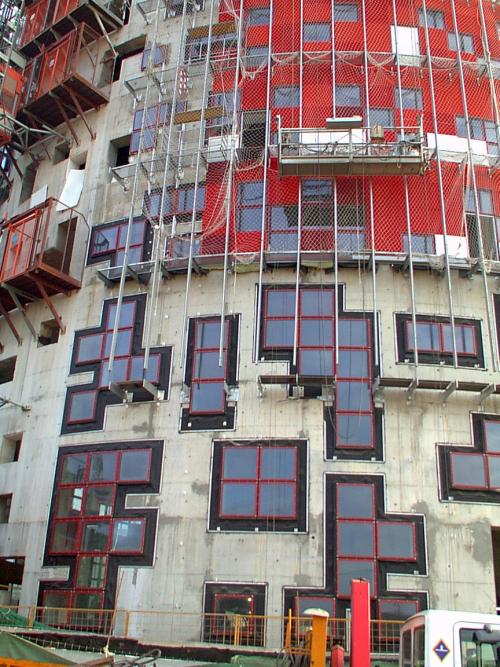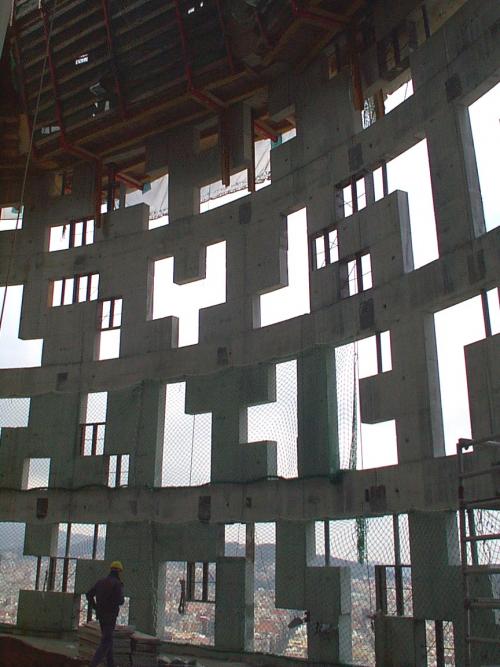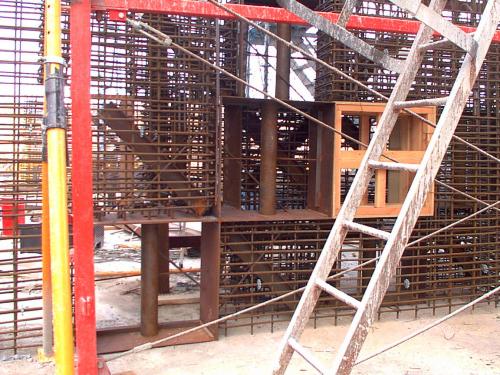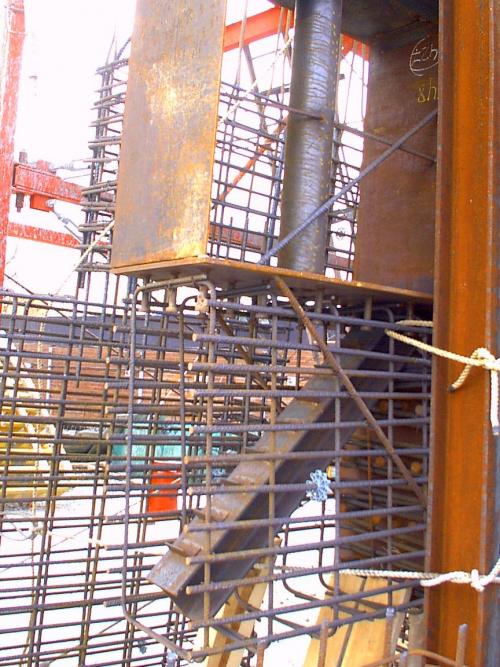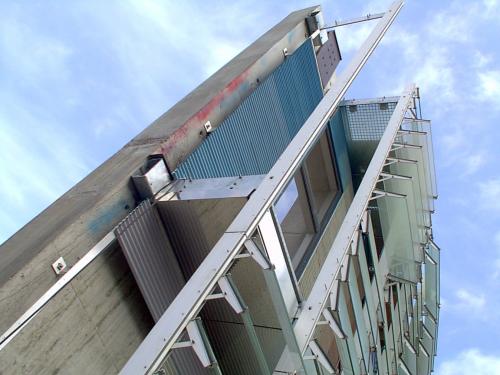 AGBAR Tower
Location
Diagonal, 211
08018 Barcelona Barcelona
Spain
Year of construction
2004
Weight of the entire facade